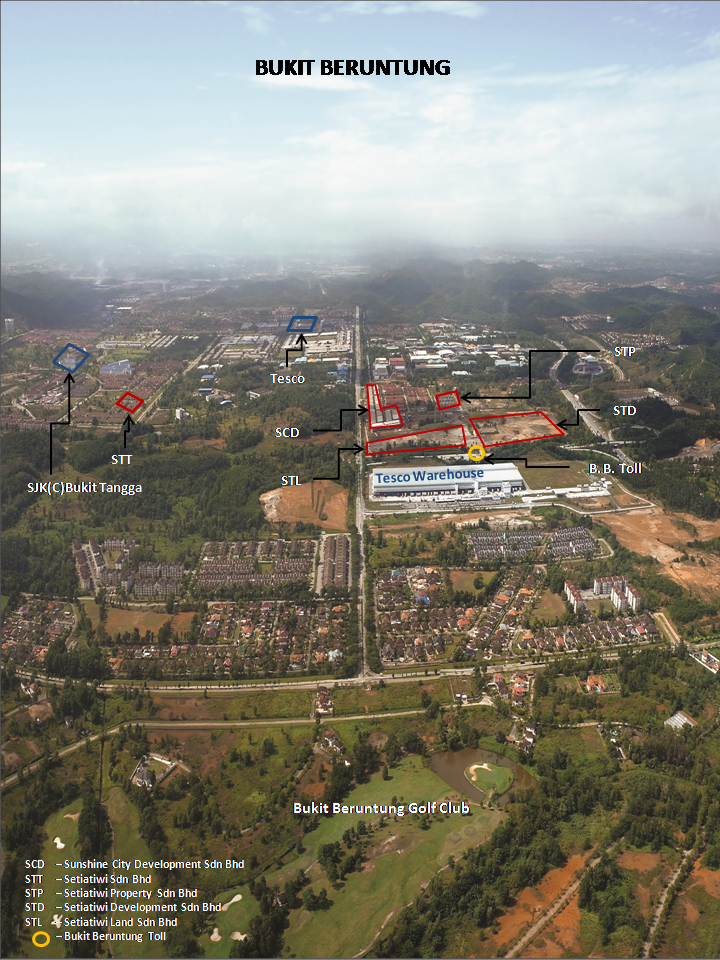 Setiatiwi Sdn Bhd  was incorporated on 2nd August 2010 . The principal activity is property development.
In March 2012 and December 2012, the company launched the development of  92 and 48 units of double storey terrace houses located  in Bandar Bukit Beruntung, Zone 1, Mukim  Serendah , Daerah Hulu Selangor , Negeri Selangor which was successfully completed and handed over in September 2013 and October 2014.
The company continues its growth and aspiration to be a leading property developer in Klang Valley , when in 2013, the company acquired three other property development companies. namely , Setiatiwi Property Sdn Bhd, Setiatiwi Development Sdn Bhd and Setiatiwi Land Sdn Bhd for the development of  more than 600 units of double storey terrace houses.
The Group's support base includes land banks of approximately 200 acres of  industrial land   and 50 acres of residential land, located in Bukit Beruntung and Tampin, Negeri Sembilan for future development. The Group is also constantly on the lookout for opportunities to expand its land banks.