SETIATIWI GROUPS TOGETHER PERSONNEL WITH EXTENSIVE EXPERIENCES IN THE CONSTRUCTION AND BUILDING INDUSTRY
Sunshine City Development Sdn Bhd the developer for Adenium Business Park, consisting of 229 units of double storey shops in Bukit Beruntung.
This development was completed in October 2011 , 12 months ahead of schedule. Sales for the development reached 70% within 3 months of launching in March 2010. The secondary market value of the property is now at RM 600k as compared to the launching price of RM 300k.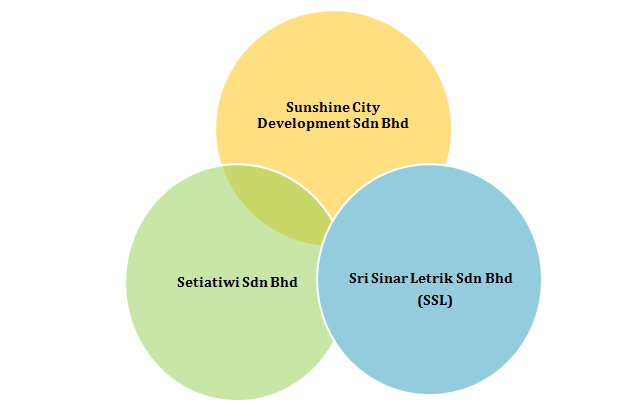 Sri Sinar Letrik Sdn Bhd(SSL) is a registered electrical contractor since 1977 and have completed various electrical contracts for TNB, SP Setia, Sunway Group of Companies, JKR, Telekom and University of Sains.